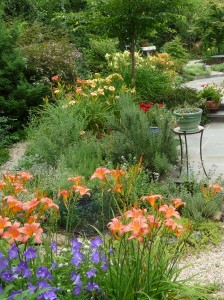 I am a nationally certified teacher of the Alexander Technique. I teach private lessons and group classes in the Bronxville/Yonkers area of lower Westchester County.
"Alexander Technique is a mind/body process through which anybody can learn how to move through life with less pain and more ease."
—Claudia Wald
Alexander Technique gives the word
'Posture' a whole new meaning.
---
Claudia and the Alexander Technique have improved my awareness of my body at rest and in motion. On a daily basis, this awareness has banished the lower back spasms and pains which for many years followed everyday activities for me. I sit taller with greater ease. My breathing is fuller and more restful. I have improved flexibility and use of vision, especially while driving. Read more of Tim's story here >>
Alexander Technique Bronxville is now offering remote lessons.
As the Alexander Technique community transitions to on-line teaching, it has taken some rethinking on our part. It has its challenges as well as rewards.
As we shelter in place there might be a build-up of tension that could be manifested in physical pain or at least discomfort on many levels.  There is a great deal that The Alexander Technique can address remotely to help you through your day.
For more information
please email: waldsing@gmail.com
or
call: 914-202-7498
---
For private lessons:
Contact Claudia today for more information or to book your appointment:
Phone: 914 202-7498
Email: waldsing@gmail.com