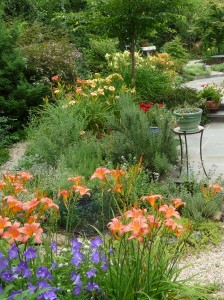 I am a nationally certified teacher of the Alexander Technique. I teach private lessons and group classes in the Bronxville/Yonkers area of lower Westchester County.
"Alexander Technique is a mind/body process through which anybody can learn how to move through life with less pain and more ease."
—Claudia Wald
Alexander Technique gives the word
'Posture' a whole new meaning.
---
Claudia and the Alexander Technique have improved my awareness of my body at rest and in motion. On a daily basis, this awareness has banished the lower back spasms and pains which for many years followed everyday activities for me. I sit taller with greater ease. My breathing is fuller and more restful. I have improved flexibility and use of vision, especially while driving. Read more of Tim's story here >>
Do to the ever changing Covid19 protocols, Alexander Technique Bronxville  offers some different lesson options: 
In-person in my home studio containing a high quality air filter 

Outside on the patio in nice weather 

Remote lessons
We have been through a lot in the last three years.  Many of us have experienced tension that could be manifested in physical pain or at least discomfort on many levels.  There is a great deal that The Alexander Technique can address to help you through your day.
For more information
please email: waldsing@gmail.com
or
call: 914-589-3352
---
For private lessons:
Contact Claudia today for more information or to book your appointment:
Phone: 914-589-3352
Email: waldsing@gmail.com