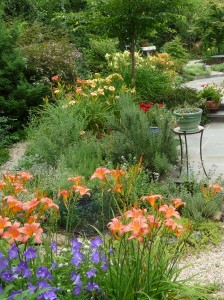 I am a nationally certified teacher of the Alexander Technique. I teach private lessons and group classes in the Bronxville/Yonkers area of lower Westchester County, as well as at the Hoff-Barthelson Music School in Scarsdale, NY, where I have also been a teacher of voice for many years.
"Alexander Technique is a mind/body process through which anybody can learn how to move through life with less pain and more ease."
—Claudia Wald
Alexander Technique gives the word
'Posture' a whole new meaning.
---
Claudia and the Alexander Technique have improved my awareness of my body at rest and in motion. On a daily basis, this awareness has banished the lower back spasms and pains which for many years followed everyday activities for me. I sit taller with greater ease. My breathing is fuller and more restful. I have improved flexibility and use of vision, especially while driving. Read more of Tim's story here >>
Two new location:
White Plains, NY
Rye, NY
Call 914-202-7498 or email:  Waldsing@gmail.com to make an appointment.
I will be giving a three-week workshop, with a focus on posture, at the Bronxville Adult School.  The workshop sessions are Tuesday evenings,  7-8:15 PM, starting March 26, 2019.  Contact the Bronxville Adult School at:
www.bronxvilleadultschool.org
or call 914-793-4435
Also I am offering classes at my Bronxville/Yonkers location.
Gather some friends and put together a group up to 5 people.
If possible choose a couple of days and times that work for everyone.
I will be happy to accommodate you to the best of my ability.
$25 per 1-hour class, per person.
Talk among your friends; I look forward to hearing from you.
For more information
please email: waldsing@gmail.com
or
call: 914-202-7498
---
For private lessons:
Contact Claudia today for more information or to book your appointment:
Phone: 914 202-7498
Email: waldsing@gmail.com