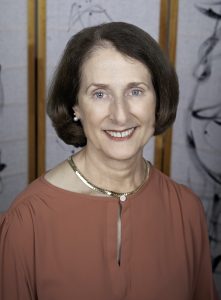 I am a Nationally Certified Alexander Technique teacher offering individual lessons and classes in the Bronxville / Yonkers area of Westchester County, New York.  I have Bachelor's and Master's Degrees in Vocal Performance from Indiana University.
I found the Alexander Technique after experiencing pain since young adulthood.  I have always been active.  I walked a lot, swam when I could and more recently figure skated.  Even with all of this activity I was still in pain most of the time.  So, I continued to explore other ways of healing.  I went to physical therapy, and saw chiropractors and an acupuncturist.   My pain persisted.  Finally my doctor, finding nothing medically wrong with me, recommended I take yoga classes.  She thought yoga would strengthen my body and ease the pain.

It was only when I started studying the Alexander Technique that I found relief from my chronic pain. I have since found renewed enjoyment doing all the activities I love – especially tending my perennial and vegetable gardens, pictures of which you can see throughout the website.
I trained for three years at the American Center for the Alexander Technique (ACAT) to become a teacher of this work, and am certified by the American Society for the Alexander Technique (AmSAT). Recently I have given a few lessons to my doctor.  She immediately recognized the benefits and will recommend the technique to her patients.
My career has included work at a financial institution and in ticket sales for a local symphony orchestra.  During these years I continued my voice studies and performed widely. Having retired, I was on the voice faculty of Hoff-Barthelson Music School since 1999 and have been featured in vocal performance by orchestras, opera companies, recital series, and in liturgical series and ceremonies as a soloist and recitalist throughout the New York Metropolitan area.  I enjoy teaching the Alexander Technique and relish the physical relief it brings to a wide variety of people. My work as a voice teacher incorporates elements of Alexander Technique to the benefit of my young singers.